Just for all you truth seekers and lovers of sound teaching out there, here's a continuation of last week's examination of some of NT Wright's pronouncements. Herein is some pretty deep and possibly scary information for the lover of the gospel. Is Wright "brilliant", or a wolf in sheep's clothing?
Dear reader, if you come across grammatical errors and mistakes in today's post, forgive me: it's been a long long day.
LOVE AND JUSTICE
Writer Clarke Morledge wants to think that Wright has been misunderstood on the subject of atonement, and that Wright does believe in it. Whether he does or does not we will leave aside for now, but he's wrong about God's intention in Christ's atonement. Morledge quotes a sermon of Wright's, in which Wright outlines the common evangelical view of:
….an angry God and a loving Jesus, with a God who demands blood and doesn't much mind whose it is as long as it's innocent. You'd have thought people would notice that this flies in the face of John's and Paul's deep-rooted theology of the love of the triune God: not 'God was so angry with the world that he gave us his son' but 'God so loved the world that he gave us his son'. That's why, when I sing that interesting recent song and we come to the line, 'And on the cross, as Jesus died, the wrath of God was satisfied', I believe it's more deeply true to sing 'the love of God was satisfied', and I commend that alteration to those of you who sing that song… (4)
There are several points to note here. It looks like Wright is making the common mistake of thinking that God is just a doting Father who loves everybody and wants us all to have a good time. The truth is that while God does indeed love the world enough to send His Son, He, being a God of justice, is SO angry with the world that it is under His inescapable wrath. As Jesus Christ himself said, the only escape from that wrath is faith. Those who refuse the Son remain under the wrath of God:
Whoever believes in the Son has eternal life, but whoever rejects the Son will not see life, for God's wrath remains on them (John 3:36).
Secondly, John and Paul, refenced by Wright as only seeing God as Love (and not as Justice also), were both well aware that the Father is not that doting old Father, but a Perfect and Holy God who is angry about sin:
PAUL But for those who are self-seeking and who reject the truth and follow evil, there will be wrath and anger (Romans 2:8).
JOHN Re the above quote of Jesus contained in John's gospel.
Note that the writer of Hebrews calls God not a winking character who loves everyone:
For our God is a consuming fire (Hebrews 12:29).
If Wright is questioning the idea that God would send his Son to the cross, we need look no further than the book of Hebrews:
In bringing many sons and daughters to glory, it was fitting that God, for whom and through whom everything exists, should make the pioneer of their salvation perfect through what he suffered (Hebrews 2:10).
And by that will, we have been made holy through the sacrifice of the body of Jesus Christ once for all (Hebrews 10:10).
INNOCENT BLOOD
Thirdly, Wright sees what he believes is our warped view of the gospel as God picking on an innocent man. In fact, this is exactly what the Bible clearly teaches. Jesus Christ is indeed "the lamb of God which takes away the the sins of the world" (John 1:29). Not only is Jesus the Lamb of God, but in answer to Wright's mockery of our view of the atonement (above) Christ is the spotless lamb:
For you know that it was not with perishable things such as silver or gold that you were redeemed from the empty way of life handed down to you from your ancestors, but with the precious blood of Christ, a lamb without blemish or defect. He was chosen before the creation of the world… (1 Peter 1:18:20).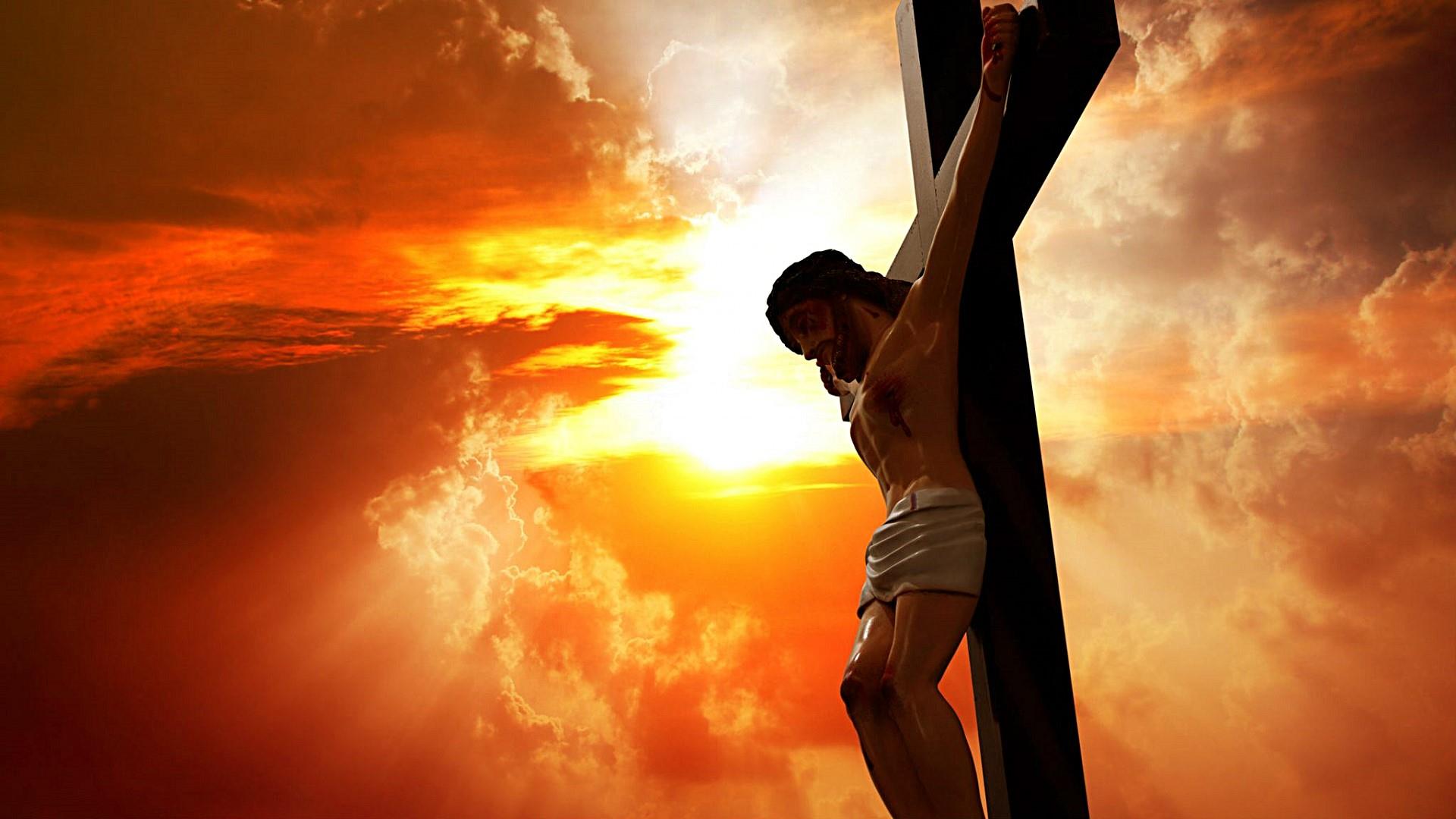 The lamb, as in Mosaic law, had to be "spotless", and Jesus was that spotless lamb. God did indeed send his son as a once and for all sacrifice for sin:
For what the law was powerless to do because it was weakened by the flesh, God did by sending his own Son in the likeness of sinful flesh to be a sin offering. And so he condemned sin in the flesh (Romans 8:3).
The writer of Hebrews stated in this matter that without the shedding of blood there is no remission of sins (Hebrews 9:22). If you have not applied the blood sacrifice of Christ to your life through faith in him-belonging to him-you are still under the wrath of God.
SIN
Wright thinks Christians are missing something important about their most holy day (Easter):
"When you start thinking about it, you realize that when people talk about the cross, usually they start by saying we were given this moral examination, and we all flunked it so now we all have to die," Wright says. "And fortunately for us, someone else has died in our place. It's better to believe that than to believe nothing. But it's simply not the way that the Bible itself tells the story." (2)
What does Wright mean by us thinking everyone has "flunked the exam" of moral examination? Is he just being flippant and failing to measure his words, or is he mocking the gospel and the Scriptures here? Is he mocking what God tells us about sin? Paul tells us that:
…all have sinned and fall short of the glory of God (Romans 3:23).
Yes, we have all "flunked" Mr Wright: hence the need for a saviour:
But God demonstrates his own love for us in this: While we were still sinners, Christ died for us" (Romans 5:8).
Wright regularly characterizes evangelicals as people who see the Father as angry and wrathful. He is wrong, again. We do not see the Father as angry at all-except with sin. In fact, we know full well that he loved the world enough to send His son. However, as I noted above, we also know that the Perfect Father God is so angry about sin that his wrath remains on the unbelieving world.
IS THE GOSPEL PAGAN AND CAPRICIOUS?
Derek Rishmawy the RUF Campus Minister at the University of California is very much pro-Wright and has been for many years. Rishmawy says Wright teaches that "we have paganized our soteriology, making it mainly about an angry Father randomly punishing an innocent Jesus, instead of the loving self-offering of God" (3).
RELEVANT Magazine shares the following:
"Many people have grown up assuming that is what the cross is all about," says world-renowned theologian, scholar and author of The Day the Revolution Began, N.T. Wright. "And the awful thing is that this message about an angry God and an innocent victim has a lot more in common with ancient Pagan thought than with ancient Jewish or Christian thought."
And so Wright is accusing us evangelicals-and also Scripture (see above quotes) as being Pagan in our beliefs. Is this an attack on the gospel? Many critics of Wright believe so.
An article in The Gospel Coalition which examines Wright's book, "The Day the Revolution Began", praises Wright's achievements, but does manage to question his view on traditional and evangelical doctrine. They highlight his view that we evangelicals see God as being angry. This suggests to me that he either doesn't understand the gospel at all, or that he is simply being sarcastic and cynical:
However, his positive aim of showing us the meaning of Christ's death is undermined by his constant critique of the traditional doctrine of the death of Christ as our substitute undergoing God's punishment for sin on behalf of sinners. He does this in the broader context of a sustained and extensive attack on 'a platonic view of the ultimate goal ["heaven"], a moralistic view of the human vocation ["good behaviour"], and a downright pagan view of salvation [an innocent death placating an angry deity]' [311].
So, the traditional view of penal substitution is constantly portrayed as an angry Father venting his anger on his innocent Son. He damns the traditional doctrine of penal substitution by constantly referring to it as pagan and capricious: 'paganising "angry God punishing Jesus"' [234]; 'divine petulance' [224]; 'Capricious, or malevolent divinity longing to kill someone, and happening to light upon a convenient innocent victim' [232]; 'rescue this substitution from its pagan captivity' [287]; 'an arbitrary and abstract "punishment" meted upon an innocent victim' [337]; 'the paganised vision of an angry God looming over the world and bent on blood' [349]. (1)
HEAVEN
Rishmawy also writes that Wright states we have platonized our eschatology, making it about going to heaven instead of resurrection and New Creation (3).
This is what Paul said on the subject:
For we know that if the earthly tent we live in is destroyed, we have a building from God, an eternal house in heaven, not built by human hands. Meanwhile we groan, longing to be clothed instead with our heavenly dwelling, because when we are clothed, we will not be found naked. For while we are in this tent, we groan and are burdened, because we do not wish to be unclothed but to be clothed instead with our heavenly dwelling, so that what is mortal may be swallowed up by life. Now the one who has fashioned us for this very purpose is God, who has given us the Spirit as a deposit, guaranteeing what is to come (2 Corinthians 5:1-5).
Wright thinks that we are saved for the benefit of the world, not primarily for our own benefit of going to heaven. But that's just it: we need a saviour because without Him we are under the wrath of God and on our way to an eternity separated from God. The alternative is heaven with Christ. This is why Paul said that we rightfully "groan" out of desire to be out of this world and with the Lord. It is not sinful to want to go to heaven: it is a rightful and logical and healthy reason to want to be saved.
KINGDOM NOW?
Once again, Wright has missed the mark. We don't come to salvation for the benefit of the world, but so that we can live for our saviour:
And he died for all, that those who live should no longer live for themselves but for him who died for them and was raised again (verse 15).
As I pointed out last week Jesus Christ said that his kingdom is not of this world. Kingdom Now theology is foreign to Scripture, and it is not our job to straighten the world, but to help people to find salvation in Jesus Christ, so that they can go to heaven, and not the alternative.
It's my observation that people praising or critiquing Wright fall into the same fault as he. That is, they amass huge numbers of words and attempt to twist what he thinks and what they think in many intellectual, erudite ways, without really going directly and only to what the Bible actually says about these issues.
1 N.T. Wright and the Death of Jesus: A Review of 'The Day the Revolution Began' – The Gospel Coalition | Australia
2 N.T. Wright on Easter, Atonement and the Message of the Cross | RELEVANT (relevantmagazine.com)
3 N.T. Wright's Assault on Moralistic Platonic Paganism? (A Review) | Reformedish (derekzrishmawy.com)
4 Article "Does NT Wright Deny Penal Substitutionary Atonement? by Clarke Morledge.
Does N. T. Wright Deny Penal Substitutionary Atonement?? | Veracity (sharedveracity.net)