There's a teaching permeating a large section of the Christian world which says that you as a Christian believer are only half-baked…incomplete….until you've had a second blessing, namely, until you've received the Holy Spirit or been baptized in the Spirit…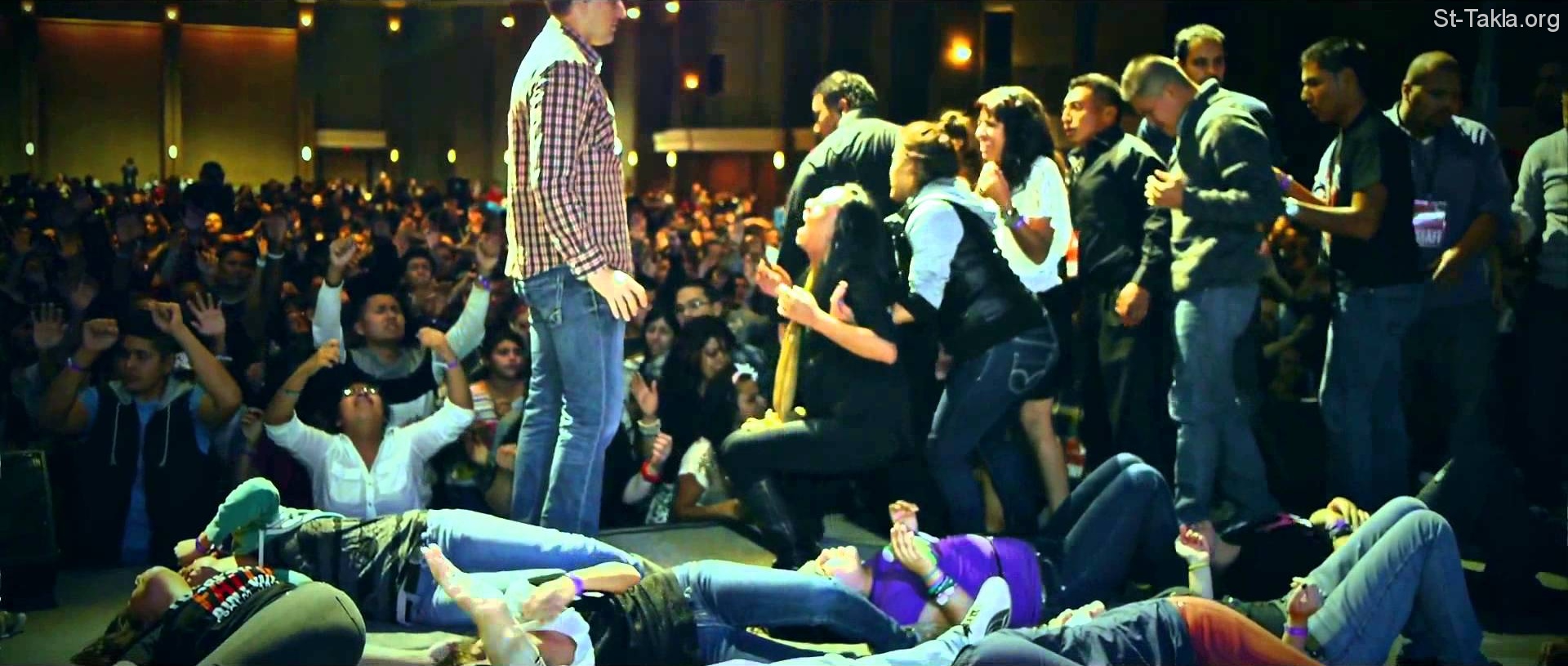 We see plenty of scenes in churches and on Christian TV of people apparently experiencing the work of the Spirit at the hands of certain ministers, but we never hear the stories of those offended-turned away-by such things or left unsatisfied and mystified. If you're one of those, or if you as a believer just wonder what it's all about, I here offer a few Bible verses which pour cool reason onto the fire of nonsense.
NONSENSE
The nonsense is that after you've received Jesus Christ into your life, you need to seek an anointing of the Holy Spirit, without which you cannot be effective for Christ, and you cannot live the Christian life. Some will tell you that even if you have the Holy Spirit, you still need to be baptized in the Spirit in order to be an effective Christian. Then once you are "baptized" in the Spirit you need to seek charismatic gifts. Finally, to really ascend to the lofty heights of spirituality, you need to become an apostle, and even, if you really make it, a super-apostle. If you're just a plain old forgiven soul, you're at the bottom of the ladder: a third-class Christian, weak, powerless and useless. There's a new hierarchy in town-or some would say a "restored" one, but in reality, at the root of a lot of it is old-fashioned human pride.
ALL BELIEVERS HAVE THE HOLY SPIRIT
The truth is that since Pentecost you can't be a Christian and not have the Holy Spirit. Don't believe me? Then read what Paul wrote to the Romans:
You, however, are not in the flesh but in the Spirit, if in fact the Spirit of God dwells in you. Anyone who does not have the Spirit of Christ does not belong to him. But if Christ is in you, although the body is dead because of sin, the Spirit is life because of righteousness. If the Spirit of him who raised Jesus from the dead dwells in you, he who raised Christ Jesus from the dead will also give life to your mortal bodies through his Spirit who dwells in you (Romans 8:8-11).
According to Paul here, not only are salvation in Jesus and receiving the Holy Spirit synonymous, but without the Spirit being in you you could not be raised from the dead to immortality. If you don't have the Spirit, you are in the flesh, and therefore unsaved. But you are saved by accepting Jesus Christ and His forgiveness, so if anyone attempts to tell you that you need a second blessing to receive the Spirit, just tell them that Jesus said the following:
"…the one who hears My word, and believes Him who sent Me, has eternal life, and does not come into judgment, but has passed out of death into life" (John 5:24 NASB).
There is one step to salvation. If you have accepted the gospel of Jesus Christ, says Paul, you have the Holy Spirit of God in you. How, then, if you have the Spirit of God Almighty in you, can you be useless, powerless, or weak?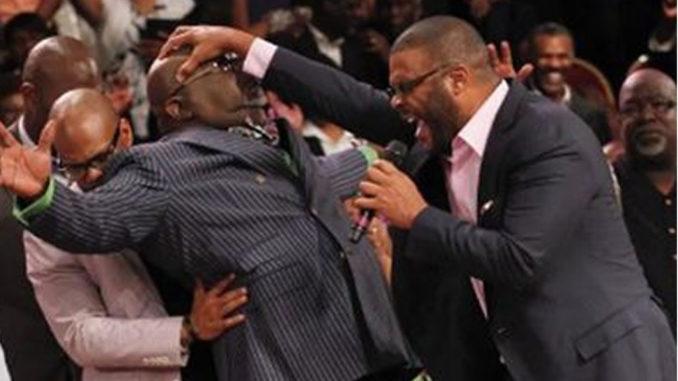 THE CHURCH UNIVERSAL
Becoming a Christian places you into the universal Church of Jesus Christ. The spiritual entity known as the Church is formed only by the all-pervading work of the Spirit of Christ within every believer. Paul's description of the spiritual state of the Church universal, that is, the spiritual union of all true believers with each other and with Christ, no matter which denomination, entails our being baptized by the Holy Spirit into the body of Christ:
Just as a body, though one, has many parts, but all its many parts form one body, so it is with Christ. For we were all baptized by one Spirit so as to form one body—whether Jews or Gentiles, slave or free—and we were all given the one Spirit to drink. Even so the body is not made up of one part but of many. Now if the foot should say, "Because I am not a hand, I do not belong to the body," it would not for that reason stop being part of the body (1 Corinthians 12:12-15).
Nobody can tell their foot that it doesn't belong to their body: that would be nonsense. In the same way, nobody should try to tell you, if you are a true believer in Jesus, that you don't have the Holy Spirit in you.
ALIVE AND FREE BECAUSE OF THE SPIRIT
Paul wrote that freedom from sin and death is yours through the Holy Spirit, once you take that step of faith by accepting Jesus Christ and his truth:
But whenever anyone turns to the Lord, the veil is taken away. Now the Lord is the Spirit, and where the Spirit of the Lord is, there is freedom. And we all, who with unveiled faces contemplate the Lord's glory, are being transformed into his image with ever-increasing glory, which comes from the Lord, who is the Spirit (2 Corinthians 3:16-18).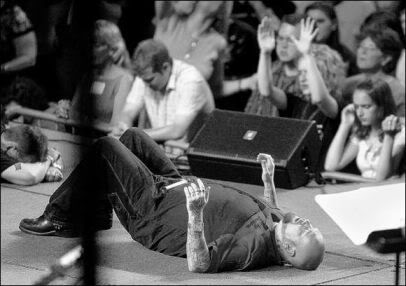 The Spirit IS the Lord, says Paul, and the Lord is the Spirit. If you turn to the Lord, you are turning to the Spirit. Further, Paul said here that we are ALL being transformed into the image of Christ-not just some of us. Isn't that the goal, after all? Without the Spirit you would not have forgiveness, salvation, resurrection, or freedom. But you have all these things and more in Christ.
YOU ARE COMPLETE IN CHRIST
"Ah" says the "super-spiritual" Christian, "You only have a part of the Lord-you need more of him by obtaining the second blessing and speaking in tongues". But Paul says no- if you have Jesus Christ, you have ALL of God:
For in Christ all the fullness of the Deity lives in bodily form, and in Christ you have been brought to fullness (Colossians 2:6-10).
To paraphrase and extrapolate from the above verse and its context: Don't take notice of anyone attempting to tell you that you aren't complete in Jesus Christ, because ALL of the Godhead lives in Jesus, and so if you have Jesus, you have all of God. You don't need to be "slain in the Spirit" and fall over to be complete; you don't need to speak in tongues to be complete, and you don't have to give to any ministry to be complete. You are complete already in Christ. You have all of God. The only question is, how much of you are you giving to God? Being "filled" with the Spirit is something we can do or not do on any given day, because this filling relates to how much you're allowing yourself to be controlled by the Spirit at any given moment, that's why Paul said we should be "filled with the Spirit" (Ephesians 5:18). Note that being filled with the Spirit does not mean that you're "better" or on a higher plain in human terms, or that you should be held up in awe by all: the early church leaders chose seven men, "known to be full of the Spirit", to….distribute food! (Acts 4:1-6).
There is a pernicious, damaging lie that if you haven't been baptized in the Spirit as a second blessing some time after salvation, you can't be effective as a Christian. From experience I can tell you that some claiming to be full of the Spirit or baptized in the Spirit can be very un-Christ like and even offensive. It's not what you claim to have or do that matters, it's how you actually live for Christ: that's where the rubber meets the road. It's really all about how much you're prepared to be submitted to the Spirit of God in your life, in the way you act and talk and think.
THE REAL WAY TO EFFECTIVENESS
Peter, partaker of the events of Pentecost, also declared that we are complete in Christ. God didn't hold back-he gave you everything you need!
His divine power has given us everything we need for a godly life through our knowledge of him who called us by his own glory and goodness (2 Peter 1:3).
It's our knowledge of Jesus-knowing Him and walking with Him in our daily lives-that gives us all the divine power we need.
Peter went on to tell us how to be effective for Christ, and is doesn't involve anything like falling over backwards, or speaking in tongues, or giving all your money to a particular ministry. He said:
For this very reason, make every effort to add to your faith goodness; and to goodness, knowledge; and to knowledge, self-control; and to self-control, perseverance; and to perseverance, godliness; and to godliness, mutual affection; and to mutual affection, love. For if you possess these qualities in increasing measure, they will keep you from being ineffective and unproductive in your knowledge of our Lord Jesus Christ (verses 5 to 8).
It's such qualities as self-control and love which make us effective. Peter didn't tell us to speak in tongues so that we could do these things, but to make an effort to do them. This is where submission to the Holy Spirit comes in. If we walk with Him, and build on our knowledge of Him, and if, as Peter says, we make an effort, we will then be living as we should live.